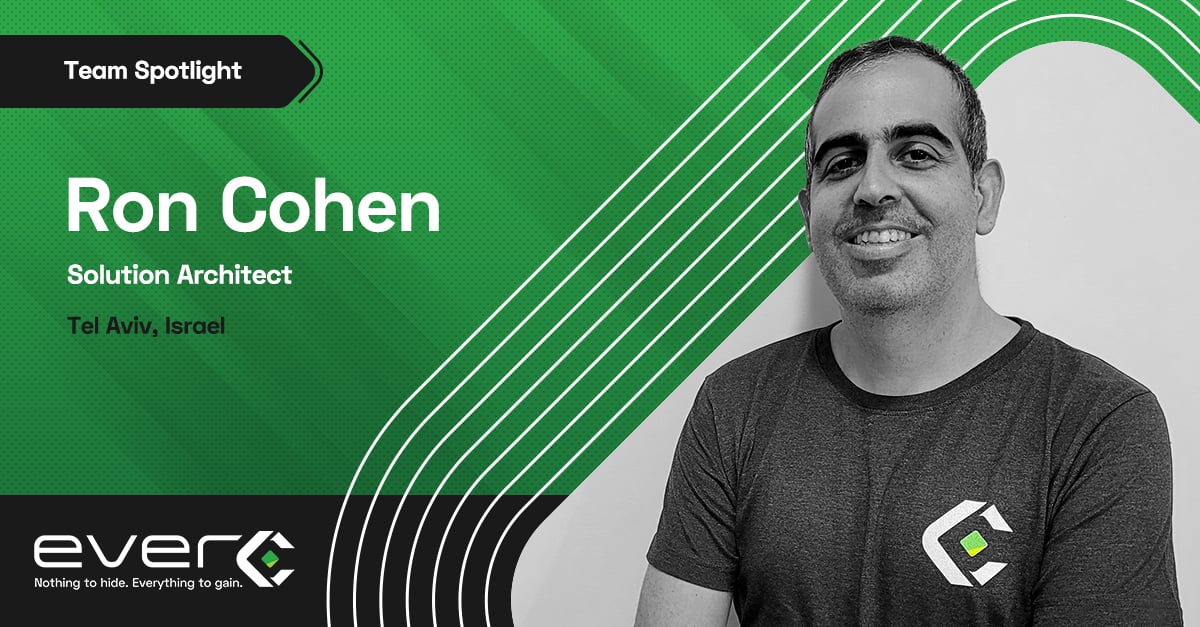 Have you met… Ron Cohen, our Solution architect who also acted in movies?

No!? Well, let's fix that right away. We asked Ron a few questions so that you can get to know and love him just like we do. Let's go!

1. Tell us about your career background and areas of expertise.
For the past 10+ years I've worked in various customer-facing roles, working with enterprise companies across the world as a "trusted advisor" and overseeing smooth project delivery.
I moved to the payment industry almost three years ago, and worked at RSA. There, I had the opportunity to collaborate with the biggest financial institutes in the UK assisting them to implement fraud prevention products and I enjoyed every minute of it.
By combining technical skills with a business orientation I am excited to be able to provide great value to EverC's customers.

2. What is the most exciting aspect of working at EverC?
There are many!
First, is the fact that EverC's mission is to fight the "bad guys", EverC has a very complex goal of cleaning up the internet. We are trying to do good in a very complex, high-pace ecosystem and I resonate with that.
Second, to achieve this goal, we need to stay ahead of the game with top-notch industry experts and technology stack.
Third, our leadership team empowers us, the employees, to think big and help shape the future of the company. I do not take this for granted.
3. If you could be any animal, what animal would you be and why?
I would be an ant. Ants are very hard workers and thrive when working in a team. A fun fact about ants is that it can carry more than 50x of its weight – highlighting its stamina and perseverance.
4. If you could choose one super-power to have, what would it be and why?
I would choose teleportation. Being able to travel by teleportation to any point on the globe would help a lot – especially in last two years due to COVID, both personally and professionally. Also, on day-to-day, it's a nice way to avoid the Tel Aviv traffic jams and will help me spend more time with my family.

5. Tell us a fun fact about you:
If you look up my name on IMDb, you will find an actors page with details on a movie I acted in. There are many Ron Cohens on IMDb, so I'll let you decide which is my profile 😉

Thanks so much Ron, we are super lucky to have you here! If you're interested in joining the EverC team, check out our career page here.