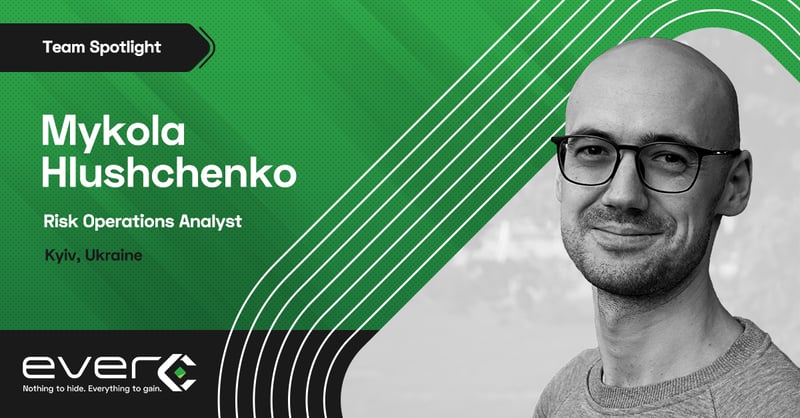 Meet our newest addition to the risk operations analyst family in Kyiv, Mykola Hlushchenko. Learn more about Mykola, his proud heritage, and his unique "super power" below!
What about the EverC culture attracted you to join?
From early childhood I always wanted to make our world a better place. In recent decades, people's lives have become closely connected with the Internet and the digital world, and I want this world to be a safe and clean place for everyone. That's why I decide to join EverC.
And I also want to express my deep gratitude to the company and all employees for supporting our Kyiv team and Ukraine these days! Thank you from the bottom of my heart, I will never forget this!
Where is the next place you'd like to travel to?
Until the early morning of February 24 of this year, my wife and I were arguing between Monaco and Spain. Now we have firmly decided that after the victory we will visit our Hero Cities: Kharkiv, Chernihiv, Mariupol, Kherson, Volnovakha, Hostomel and other Ukrainian cities that are now heroically defending our country.


What is something people don't know about you?
My father is from the east of Ukraine, my mom - from the west, I was born in the south of Ukraine and I'm living almost all my life in the north of our country, in Kyiv, where I will stay, whatever happens.
I absorbed in myself all the diversity of our country, and I always was proud that I'm Ukrainian, especially now. That's why I have been proudly wearing this tattoo on my arm for a long time. In it, each color, pattern and pixel have a certain meaning, but it will take several tens of minutes to explain everything.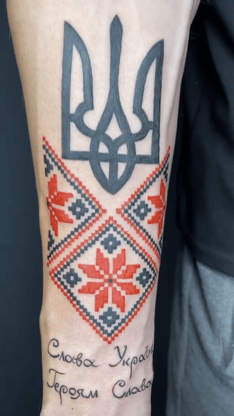 What would be your superpower, and why?
Definitely teleportation, because it's very convenient, saves a lot of time, simplifies travel, and allows you to help other people and animals that are in trouble. Especially during this crazy COVID time.
Yeah, that's how I thought before the war started. And now I know for sure that I already have a superpower - I am Ukrainian.


Favorite movie of all times?
Until recent events, I would definitely choose "The Big Short". But now I will advise you to watch "Ukraine Independence Day 2021 - History in 10 Minutes", you can better understand what kind of nation we are. Or you can just turn on your TV and watch how we are fighting with evil on our land, not only for peace in Ukraine, but for whole world!
Слава Україні!
Thank you Mykola, we are grateful you are with us! We are hiring, if you're interested in joining, check out our new openings on career page here.