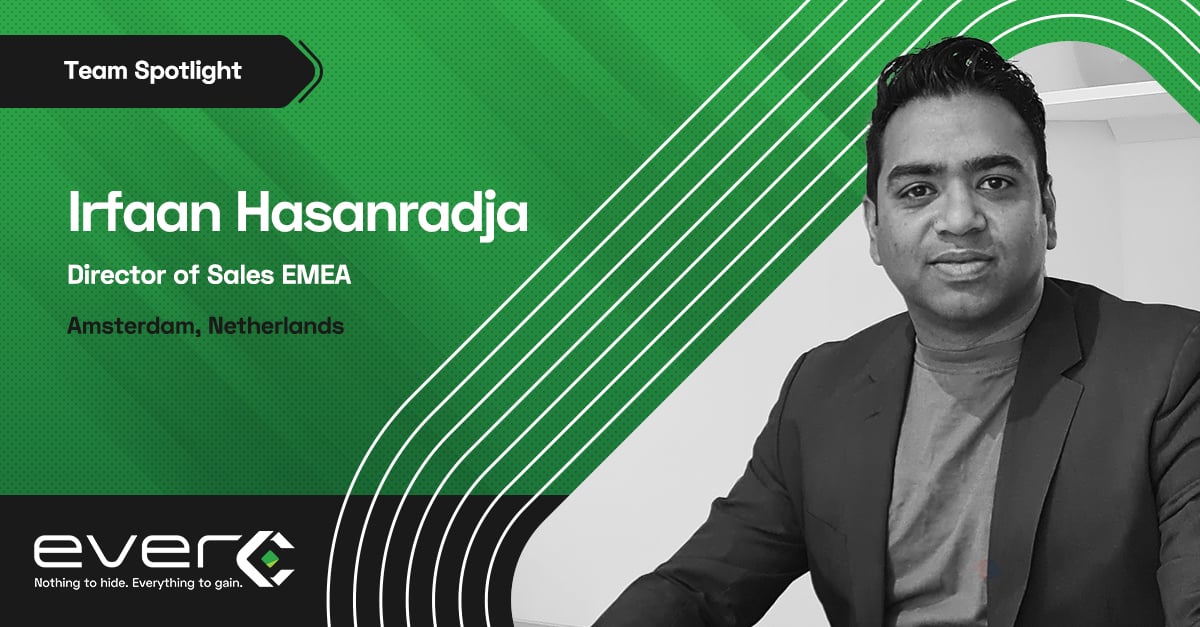 Let's welcome Irfaan Hasanradja, our EMEA Sales Director, soccer fan and personal development enthusiast, who was hooked on EverC's mission from day-one.
EverC is a pioneer in risk management and cyber intelligence. At EverC, we build advanced and agile technology that enables businesses to grow in an online crime- and fraudulent-free environment. Leading our EMEA Sales Division, Irfaan is passionate about EverC's ability to provide unparalleled visibility into the biggest database in the world, the internet.
We asked Irfaan a few questions to learn just how people and payments come together.
1. Tell us about your career background and areas of expertise.
I started my career in payments more than 11 years ago, growing from the payment service provider side to revenue generation. All along the way I built strong long-term connections and partnerships which assist me greatly in the work I do today at EverC.
2. What other activities are you involved/interested in outside of work?
I am an avid learner. I am constantly learning and growing in the field of payments and banking, but am also very excited about personal development and leadership trainings.
In my spare time I enjoy playing soccer and take part in soccer competitions.
3. What is one thing you are proud of at your work at EverC?
I am proud of the trust the EverC's management has given me to setup and ignite the European sales division. In the past I always managed to exceed the objectives, expectations and targets set, and I am confident I will do the same here. I am very excited about what's to come for EverC and for me.

4. What is one random or unique skill that you have?
Uniting and bringing people together. I am always busy organizing gatherings, be it events, shows, exhibitions or masterminds. I love discussing high level business so am always trying to bring industry experts together to meet, have fun and talk business.
5. What is the most exciting aspect of working at EverC?
The main thing that hooked me on EverC was its mission. E-commerce is such an incredible new sphere but it brings with it challenges and risks. I am passionate about the work that we do at EverC in order to make this new sphere safe and provide confidence and strength to both marketplaces and consumers.
Thanks so much Irfaan, we are super excited to have you onboard! If you'd like to join the EverC team, check out our career page here.