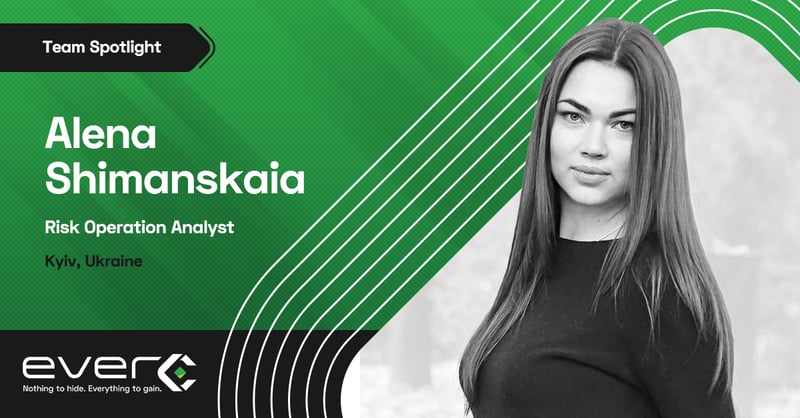 Meet Alena Shemanskaia, our new risk operation analyst, at our Kyiv office! We are excited that she has joined and is expanding our Kyiv presence. Here, we asked Alena a few questions so that you can learn about her.
What made you want to join EverC?
I am interested in a career with a fast-growing tech company where I will have an opportunity for mutual growth. I come from a product management background, I bring many unique and important skills such as multitasking and decision making with me to the role.


What is something people don't know about you?
I value thirst for knowledge the most. I believe that a person who strives to gain as much knowledge as possible is a valuable member of society, and this is especially try for the culture here at EverC.
Also I'm an avid traveler - I've visited over 20 countries in the world and I do not plan to stop there!


Who has influenced you most when it comes to how you approach your work?
My father has a great influence on me in various areas of my life. He told me responsibility toward my career and duties, which leads me in everything I do.


What's the best compliment you've ever received?
Honestly, the best compliment for me is to see the results of my work and be proud of these results.
Thanks so much Alena, we are super lucky and excited to have you here!
We have many positions open like this and many more! If you're interested in joining, check out our career page here.